Meet Dr. Moore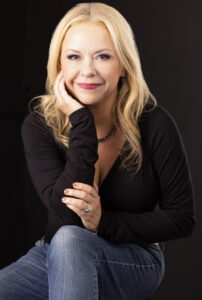 I have enjoyed working with clients in outpatient as well as inpatient treatment settings and have extensive experience providing therapy to adults as well as adolescents on an individual, couple or family basis. My private practice includes working with teens who are struggling with familial issues, peer pressure, and interpersonal conflicts, including eating disorders, trauma, and low self-esteem. I work with many men and women who are having difficulty with re-defining their individuality, building their self-esteem, and re-establishing their inner strength. I also work with many couples who are either wanting premarital counseling or are currently experiencing conflict in their present relationship and are in need of help.
I have to say that I truly love the work I do and I feel privileged to be able to help people not only feel better but get better so they can live the life they deserve. My clients are all very individual and therefore the needs are individual and should be respected and understood. When you are my client it is my job to understand your world and provide you with unconditional positive regard without judgment. I place a strong emphasis on building trust and rapport with my clients so that I am able to assist them in making the decisions necessary through the use of guidance and empowerment.
I also conduct workshops on "Parenting and communicating with your teen" and "Learning to Achieve Balance in Your Life." Please feel free to contact me for more information on these additional services that are available.